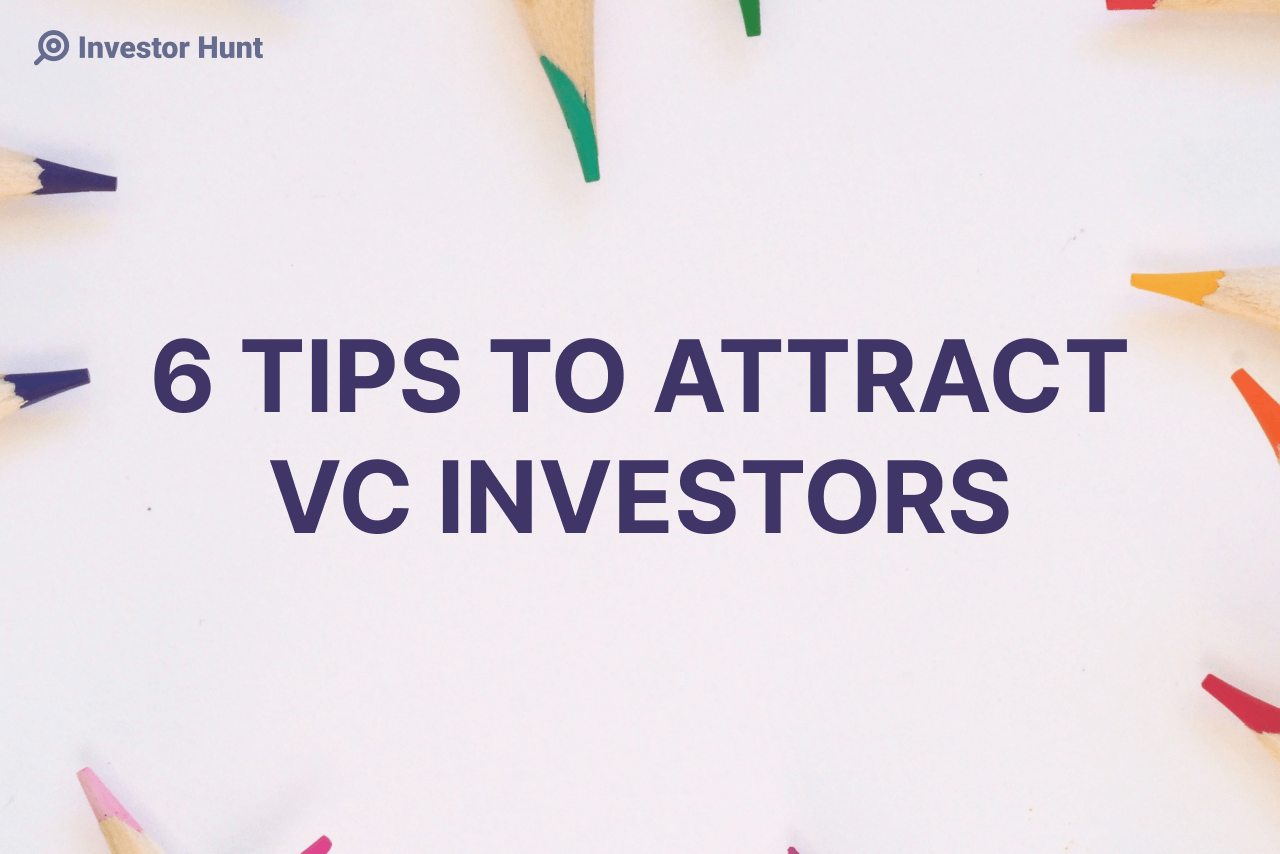 You may often hear of the term VC Investment if you're from the business and booming startup world. Have you ever wondered what the time VC means and what it has to do with investment?
Well, VC is a very popular term among startup founders. It is the short form for "Venture Capital." VC fund, AKA venture capital fund, is a combined capital from a group of different investors for early-stage startups to help them scale and grow. 
Unlike banks or other financial companies, VC farms directly fund the startups, helping them to cut the hassle. The VC funding stays in the form of private equity. 
Why VC Funding?
When early-stage startups want to scale their business, they require funding. But the major problem that occurs to most startups is it is hard for 99.99% of the startups to become profitable from Day 1 because the business has to be built. To build a business from scratch, first of all, you need a fantastic idea. If your idea has enough potential to transform into a startup, you need resources, human resources, time to research, test the product, etc. In this world, nothing comes for free.
Most startups require a good amount of money in the early stages to become profitable. Here is where VC funds come into play. VC firms directly help startups by helping them out with capital. Now, you may ask, why would VC firms do that? What do they get in return? VC firms generally invest in businesses in return for a percentage stake in the company. This is a very high-value, high-return process, actually, and the VCs invest knowing all the risks included.
How easy is it to get VC funding?
Although the idea of getting VC funding may sound quite interesting to you, in reality, you need to process a lot of things to get proper funding for your company. While VC funding may sound lucrative, it is actually pretty hard to get investments through VC funds if you don't know the know-hows.
According to research, less than 5% of founders get investment for their startups. Getting funding from your favorite investor is nearly 0.7% or less. Crazy right? Don't lose your hope yet. The numbers are this low because of many factors. One of the biggest reasons founders don't get the funding they deserve is because they don't know how to attract VC investors. But don't worry. Investor Hunt is here to help you with that.
In this blog, we will walk you through 6 valuable points that will help you attract VC investors for your early-stage startup.
Attracting VC Investors
If we say there are thousands of VC investors out there waiting to find your startup, will you believe that? No, we're not lying. This is how you can attract more and more potential VC investors to your startup.
Show that people need your service/product
As mentioned earlier, if you're considering VC investments, it means you already have a great idea you've been working on. Now, you want to take it to the next stage. When communicating with VC firms, the first thing you need to demonstrate is that people need your product or service.
There's a famous saying by Apple's co-founder, Steve Jobs: "People don't know what do they want until you show it to them" 
Reach out to potential customers and have them use your product or service. Then, gather reviews and suggestions from them. Show the investors how the product or service you've built is making an impact on people's lives. How are they benefiting from it? Why do they need it? Explain everything in a short, clear, and concise manner.
Talk about the Future
No matter what you do in life, having a plan is important, and the same applies to startups. To grow big and secure investment, you must have solid future plans. Show potential investors your plans for the future. Explain how you intend to achieve milestones with your company. Share your vision of where you want to see your company in 5 or 10 years.
Demonstrating that you think ahead of the curve will provide investors with assurance. As mentioned before, Venture Capital firms are private equity firms, and unlike other financial organizations, they engage directly with startups. So, your personal vision will help your company stand out, leaving a positive impression in the investors' minds.
Show your growth
VC Investors have a goal in their mind. They want a good return on investment (ROI) from the startup they are investing in. As they are not really getting any instant reward, you need to show them what they can get in the future if they can hold their horses a bit.
Before going out and seeking VC investments, we recommend you experiment with prototypes or businesses on a small scale. By doing this, you can project a small percentage of how your main business will look like.
Show relevant graphs, charts, and data that help you to understand that your business has seen growth on a small scale, and the growth will eventually extend a lot if you get proper funding and other help from the investors. This will make the potential investors interested in your business, which may convert into an investment later.
Form a great team
We humans are great multitaskers. We can do a lot of things at once. However, running a startup business all by yourself involves quite a lot of multitasking, especially in this age where competition is more intense than ever.
You may be able to start a business from scratch, but to scale it and take it to a higher level, you'll need a team of perfectionists. There are various departments you need to work on to successfully establish your business, including research, product management, marketing, budgeting, and more. While it may seem overwhelming to handle all of this on your own, we recommend giving your brain some rest.
Try to assemble and hire the best people who are as passionate about the project as you are. Build a team of individuals who share the same dream. Introduce your team to the investors, tell them their stories, and explain why they are working for the company.
This will create a sense of trust in the investors, knowing that these people are dedicated to shaping the company into something scalable and profitable.
Find the right VC 
There are a lot of VC firms that are ready to fund startups. Even on our website, you'll find an overwhelming number of more than 90,000+ investors in our database who are ready to invest. While the number may amaze you, you really need to be picky about to whom you're trying to pitch your startup. There are VCs with their very own interests. Some invest in tech, some invest in agro, etc. There are hundreds of sectors where VCs put their money.
Suppose you are an app developer and you are planning to pitch your business to a VC who only invests in agro startups. That will take you nowhere, right? It's better to pitch to one investor in your niche rather than pitching it to 10 different people in different niches.
You need to find investors in your business category and try to reach out to them and ask them for funding. In this way, you have the maximum number of chances of getting an investment.
Pitch your plan
Pitching is basically a fancy term for telling investors about your business or startup. You can get creative while pitching your idea, using storytelling and more to hook the investor's interest.
Pitching is crucial. Most people only get to pitch once to a VC, so you have to plan your pitch properly. You need to stand out in the crowd and, most importantly, leave an impact on the investor's mind.
Finally, finish your pitching with a call to action (CTA). End it with a question to the investors, such as 'Do you not want to be a part of this revolutionary edtech journey?' Doing this will spark a sense of action in them, making them more engaged listeners and helping you connect with the investors even afterward.
These are some of the best practices to follow if you plan to take your startup to the next level. We've said it before, and we're saying it now: if you know the 'how-tos' properly, you'll be quite successful in attracting VC investments for your startup business and fulfilling your dream.